When You Wish Upon Our Star, Care Will Come To Where You Are
Providing Home Health Care in Fort Lauderdale & surrounding areas.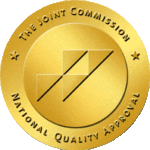 "We love Julette. She does so much for Mr. L. and she is tremendously helpful. She is a fantastic worker even with home support duties. You should make Julette employee of the year."
- M. L. Home Care Boynton Beach, Florida
"The thing I liked most about the care I received was their understanding of the patient?s needs to mental health. I couldn?t have gotten a better home health agency."
- Linda E. Home Care Coconut Creek, Florida
"The staff is very caring and helpful at Star Multi Care. Gina was a great nurse. The physical therapist was very helpful."
- Debbie P. Home Care Delray Beach, Florida
"Thank you (Star Multi Care) for showing your support during this difficult time. Your support is greatly appreciated."
- Arminda A. Home Care Boca Raton, Florida
Our Caregivers
At Star Multi Care Services, we only hire passionate people. Our goals are to make a significant difference in the quality of each of our clients' lives by providing them with the highest quality home health and nursing care and to foster a working environment where employees' performance is appreciated and their well-being is as important to us as that of our clients.
Our Accreditations & Memberships